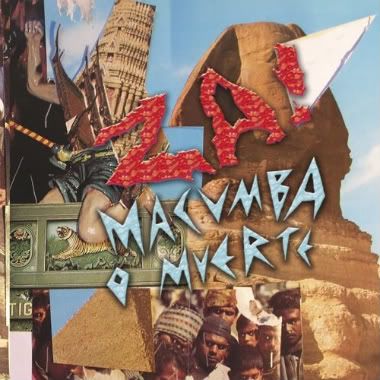 Holy shit. I don't know what else to say about this one. Holy fucking shit. Imagine some fluid combination of Masada, Oneida, Fela Kuti, Zu,
Rudolph Grey, Fanfare Ciocărlia
, Crash Worship, Tuvan throat singing,
Einstürzende Neubauten
, etc. (I could probably go on if I tried). If that sounds over the top, well...it is. But it works. I haven't been this floored by a new album in a long time. The album is a bit uneven, but the highlights are unlike anything else you've ever heard. I can't stop smiling.
VBR 192+ kbps